Tirai layar grille LED Priva semakin populer untuk membangun pencahayaan dan iklan. Mengapa tampilan tirai kisi-kisi Luar Ruangan menggantikan instrumen pencahayaan dan Berapa banyak yang Anda ketahui tentang layar tirai Stip LED , layar LED grid atau LED Layar grill ? Seperti namanya, mereka adalah jenis cahaya yang sama untuk membentuk tampilan seperti-grille yang lebih transparan dan memiliki bobot yang ringan. Karena bentuknya hampa, format grid, sehingga disebut juga Led Display Media Facade, Tampilan mesh LED , Led tirai layar dll. Ini jenis LED Priva Media Facade terutama digunakan untuk dinding luar bangunan, dinding tirai kaca, bagian atas bangunan, lift tamasya.
Nama Layar LED : P50 Outdoor seri tirai Grille
Kelas LED: DIP RGB
Pixel pitch: Horizontal: 25mm , vertial: 50mm (Desain standar adalah Horizontal strip. Strip vertikal juga tersedia)
Ukuran Kabinet : 1500mm (w) X 500mm (h) Ukuran kabinet dapat disesuaikan berdasarkan kebutuhan proyek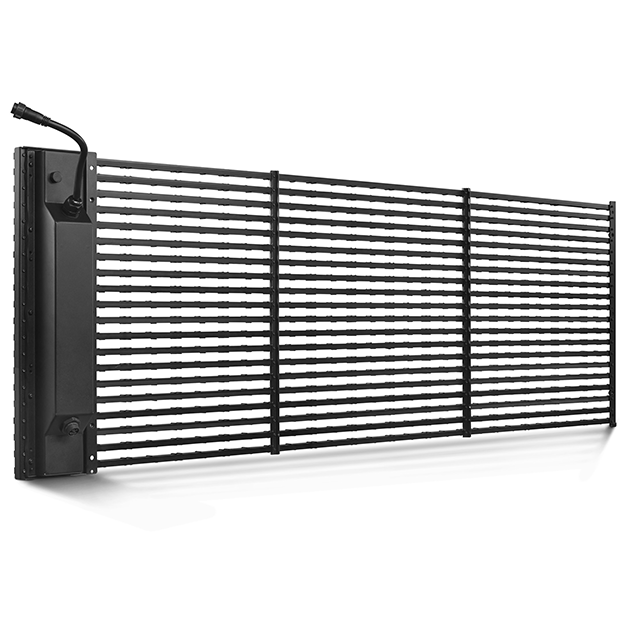 L ed Fitur layar tirai
1, layar tirai Dipimpin dengan tingkat Air-Proof Tinggi dan tingkat Transparansi (transparansi hingga 72%)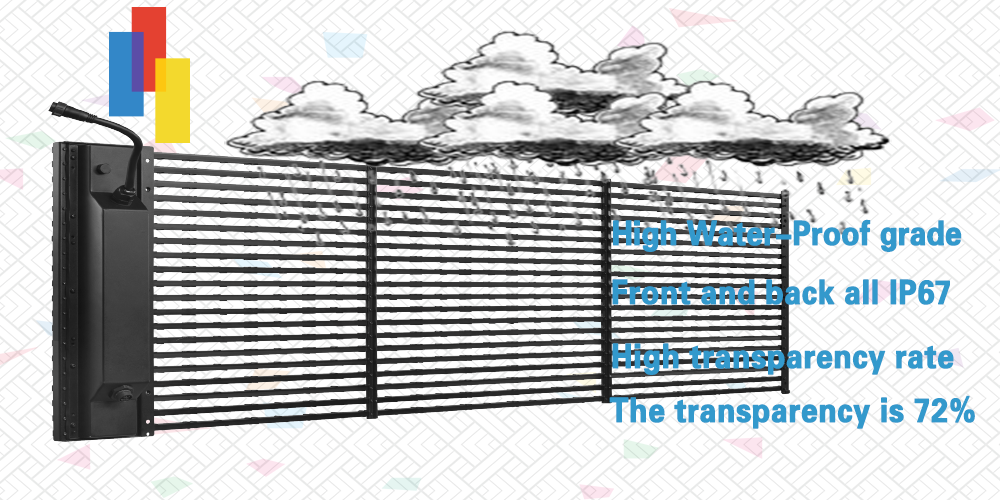 2, P41
Led display tirai
dengan
kabinet
L
ight-berat
(5-8 kg per meter persegi)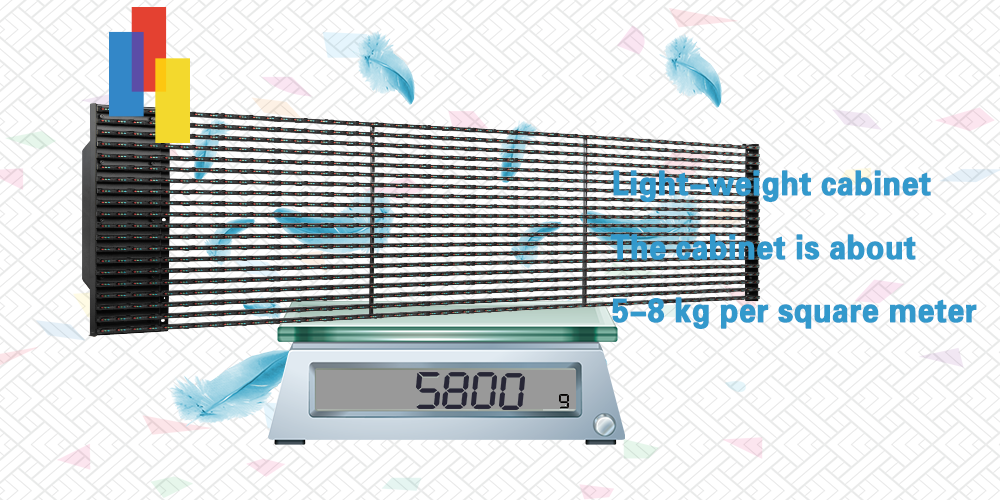 3 , P41 Led layar tirai Kecerahan tinggi
8000nits untuk P25, dapat digunakan sepenuhnya untuk outdoor di bawah sinar matahari yang kuat.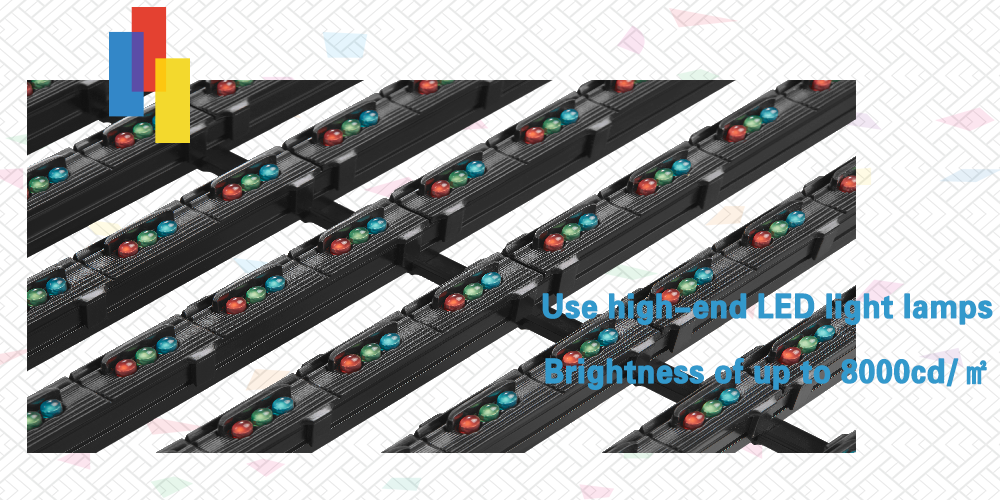 4, desain kabel Terpadu, meningkatkan stabilitas layar led dan waktu instalasi.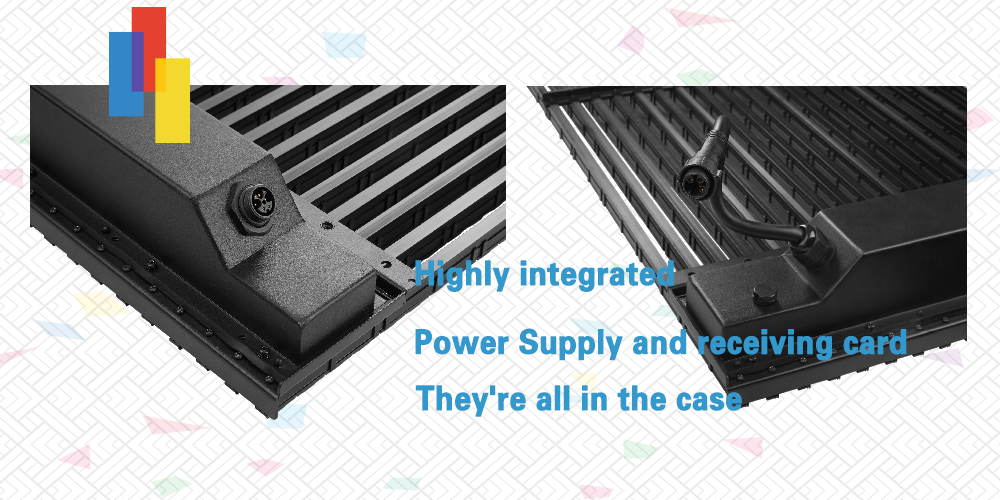 5 , P41 Led layar tirai Cepat & mudah instalasi
Tidak perlu struktur baja, Tidak perlu pendingin udara. Gaya merakit yang solid dan sederhana, membuat instalasi dan pemeliharaan cepat dan mudah.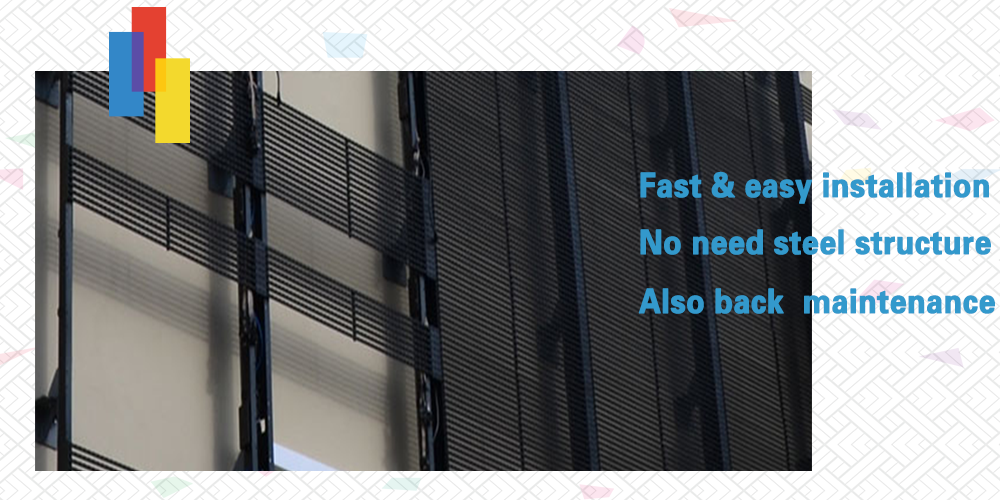 Aplikasi led curtain sreen , layar led grille curt ain , outdoor strip display strip LED curtain banyak digunakan untuk fasad bangunan, di balik dinding kaca, di depan dinding kaca, led billboard & rambu dan di atas bangunan.
parameter:
<
Model

Items

PH25/50

Unit

Module

Model

number

PC-50

Ⅱ

Pixel

pitch

25/50mm

Size

of

pixel

DIP346

Pixel

configuration

1R1G1B

Size

of

block

module

1500MM*10MM

Resolution

of

module

60*1

Module

power

18W

Density

800dot/m²

Cabinet

Cabinet

material

Alu

cabinet

Size

of

cabinet(l*h)

1500mm*500mm*83mm

Weight

of

cabinet

5.8kg

Support

hanging

or

not

No

Main

Parameter

Best

viewing

distance

>50m

Max

power

consumption

<240W/m²

Brightness

5000cd/m²

Transparency

80%

Driving

method

Static

Scanning

Refresh

frequency

>2000HZ

Best

viewing

angle

≤

140

°

Colors

>16.7M

Gray

scale

16bits

Color

temperature

6500K

Control

method

Synchronization

Driving

device

Constant

current

Frame

frequency

60HZ

Working

voltage

AC220V/110V±

10%

Working

temperature

-20

℃

-50

℃

±

10%

Out-of

control

point

<0.0001

Brightness

Control

256

grade

IP

grade

IP65

Mtbf

10,000Hours

Life

span

100,000Hours
Informasi paket:
Kasus kayu 1 untuk 10 strip dipimpin lemari tirai.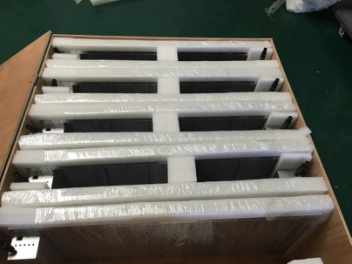 Pandangan perusahaan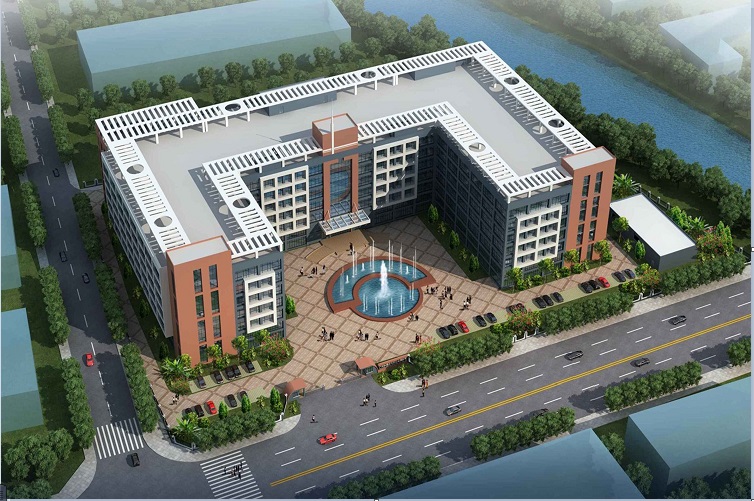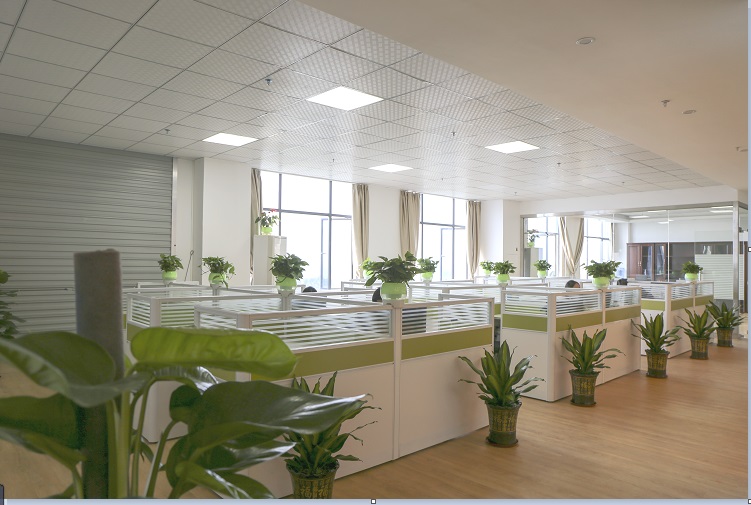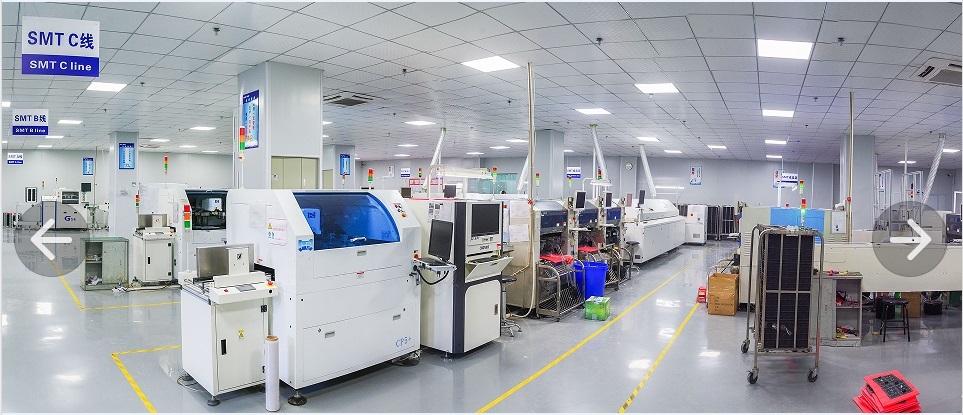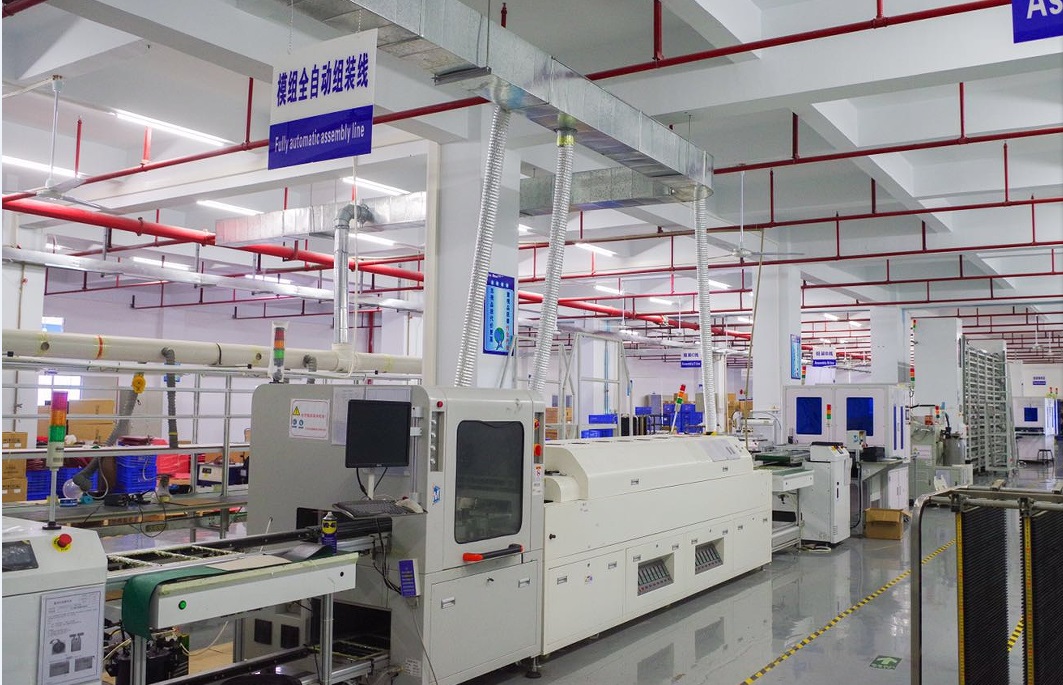 Informasi paket layar tirai Led:
Kasus kayu 1 untuk 10 strip dipimpin lemari tirai.
Kategori Produk : LED Curtain Display > Outdoor LED Curtain Display